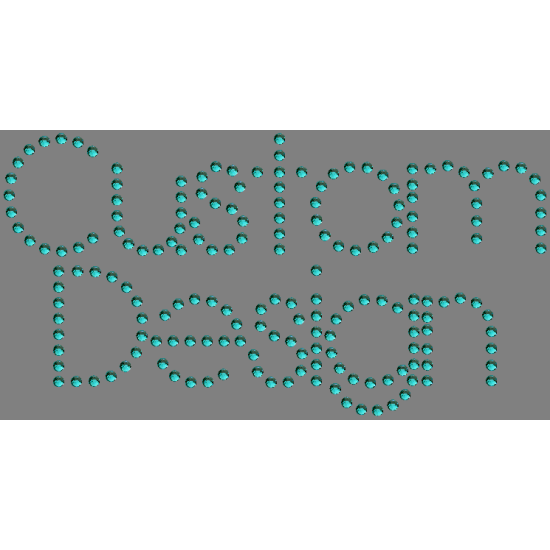 Ask us for Pricing
Swarovski Hotfix Design Customize Pattern Template (HP-TEMP)
We can made customize Swarovski Pattern base on your requirement. Be it from a photo or letters. Contact us for more information & pricing.
This design is suitable to affix to your scarf, clothing or any other material, which may suit your creativity. All you have to do is to remove the backing paper, affix to your material and heat it up by using home iron or steam pressed machine for a few seconds so that the Hotfix Crystals sticks to your material.
Once done, your scarf or clothing will be brilliant & sparkling more than ever before.
All Hotfix Patterns are created to order, meaning that we will only produce the design after an order was made & paid. There is a standard production time of 1-3 business days on Hotfix Patterns.
If you buy only the stencil template, you can use it to make unlimited numbers of the design by using your own Hotfix Crystals be it Swarovski, Preciosa, DMC or any other Hotfix brands.
Hotfix Pattern
No of Crystals
Any
Dimension
Any
Stock:

320

Model:

HP-TEMP